Why is shade important?
Sun exposure is necessary, essential, to ensure healthy growth but overexposure carries health hazards. Dangers in the short term such as burns, heat stroke, … and also in the long term, since the sun is the main cause of skin cancer.
At CatVela, with a long experience in the sector, we offer you the installation of tensile, breathable and easily assembled and disassembled sails. It is a durable solution, which adapts to almost all spaces to be covered at a very reasonable price and with a very flexible use because we will only put them in those months when they are necessary.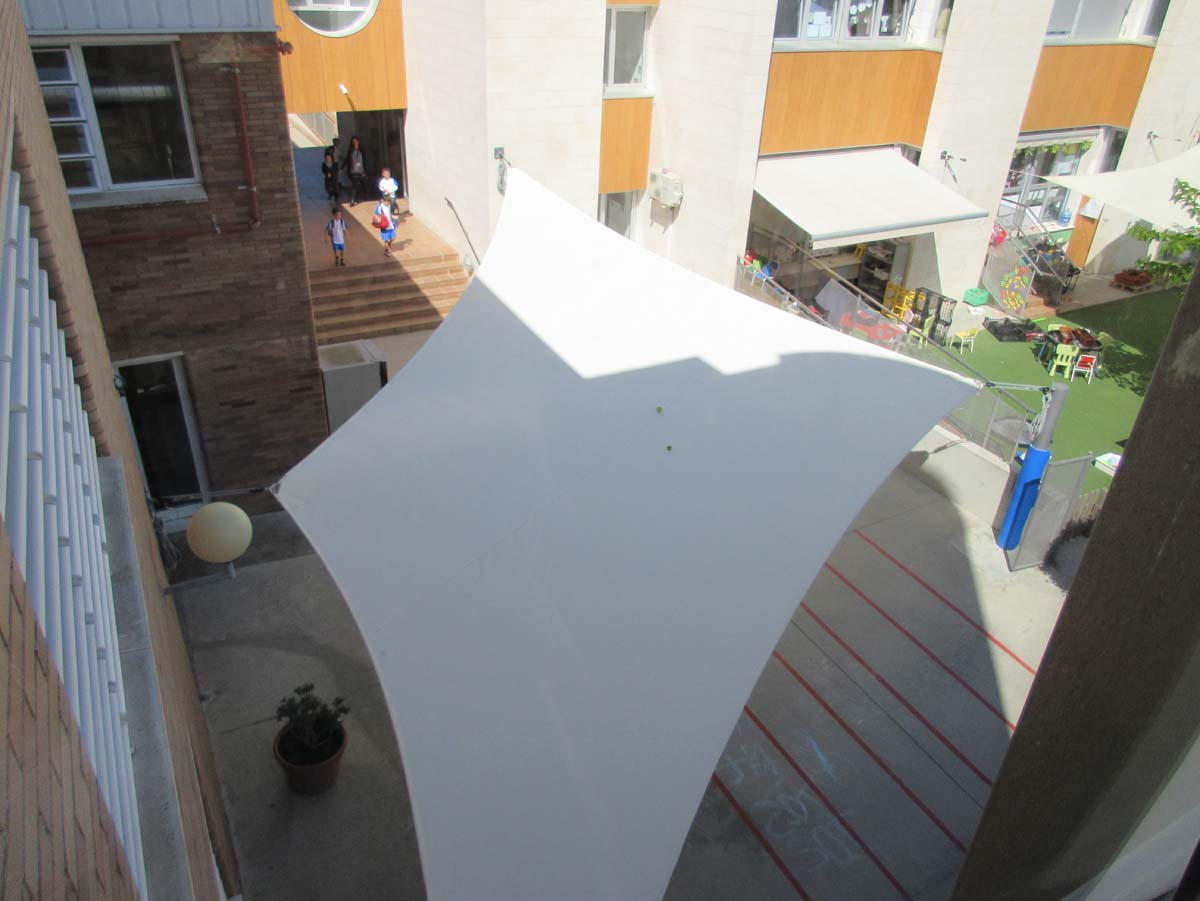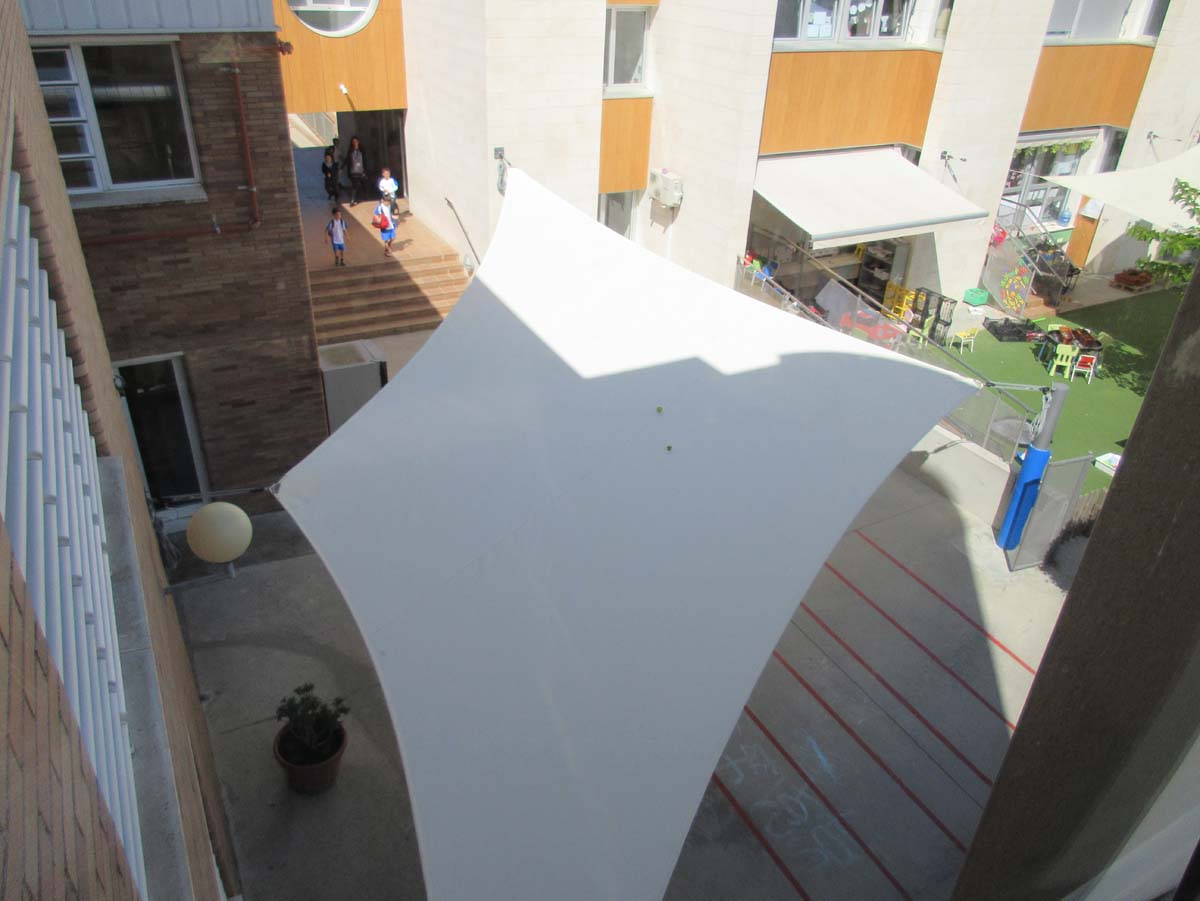 Why do we propose sails?
At CatVela we offer you the installation of tautenstatic sails, breathable and easily assembled and disassembled:
The materials used to make the shade, COMMERCIAL 95, "trap" over 94% of UV.
Their use is very flexible as they are easily assembled and disassembled. We will put them on when we want to protect ourselves from the sun (from Easter to the first of November) and we will remove them in the autumn and winter months, when the sun is appreciated.
It is an economical solution because it adapts to almost any space and can cover large areas.
They have a unique and personalized design . They can be in bright colors to make our playground more fun or in sober colors to give it a point of distinction.
They are long lasting as they are fixed with stainless steel materials, tensioned with nautical materials and the material of the sails is guaranteed for 10 years.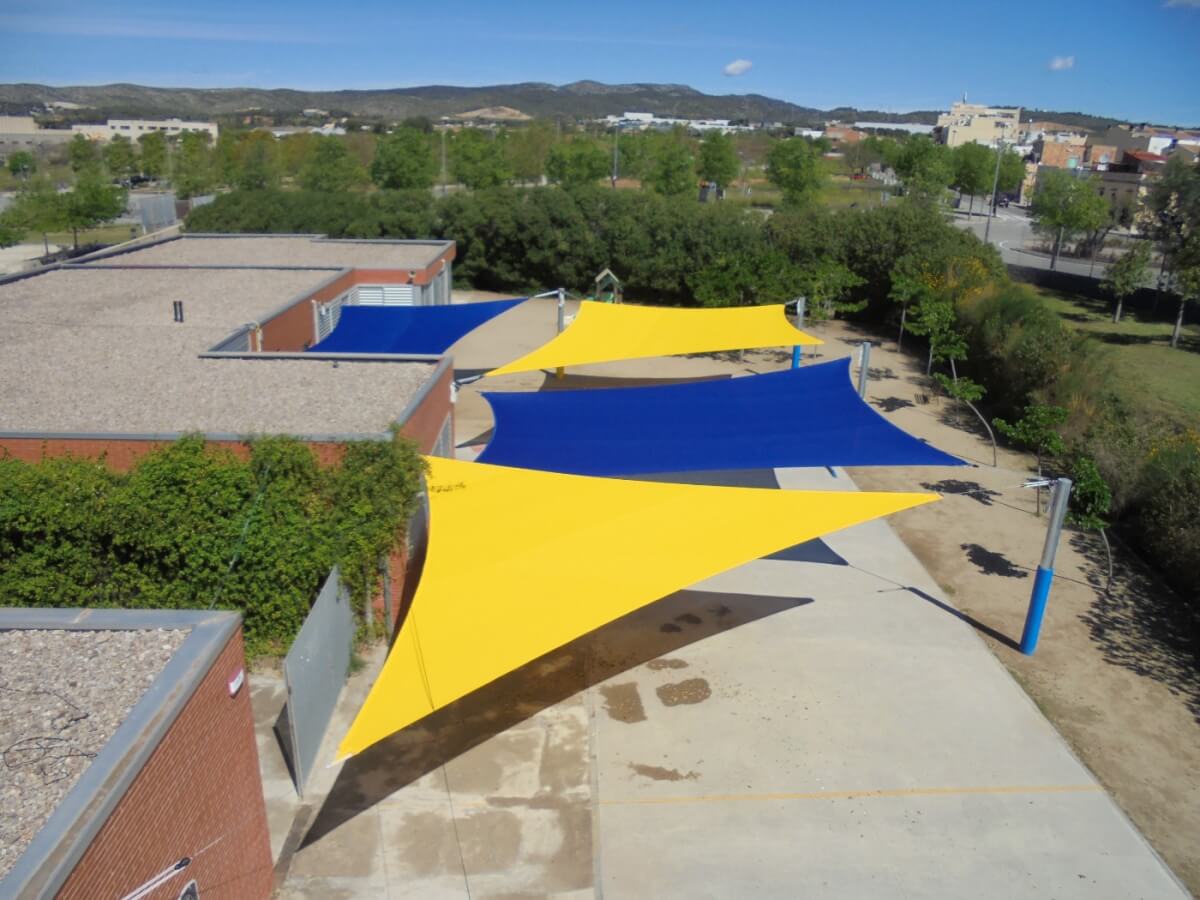 CatVela sails
With more than 15 years of experience, Catvela has been a pioneer in the trade of awnings and shade structures throughout Spain.
We do everything necessary to adapt our product to the desires, needs and budget of our customers.
We offer a complete service, starting with the design (with the elaboration of 3D presentations), continuing with the fabrication of the awnings and the metallic structures for the fixation and finishing with the assembly. This way we can guarantee the highest level of quality and satisfaction of all our customers.
All our awnings are uniquely designed, as each one is adapted to the architecture of the building and the specific conditions of the site.