All of our shade sailsare made entirely with the highest quality handmade in our workshop and are made exclusively for each project. We do not have standard sails.
For its manufacture we take advantage of all our experience of more than 20 years in the elaboration and repair of nautical sails for sailboats.
This long experience allows us to select for each case the best and most suitable material for the tarpaulin, the best sewing technique and the most suitable sail fastening installation.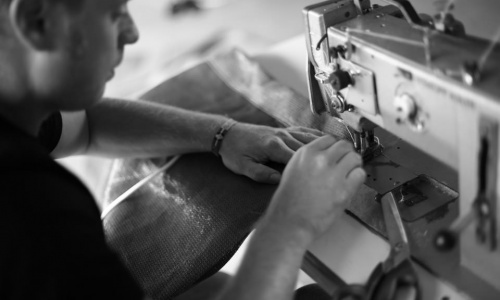 THE SAIL FIST
The corners of our shade sails, like the classic nautical sails, are reinforced with a polyester foil, type DACRON. polyester foil type DACRON. Since we manufacture each of our sails, there is also the possibility of other more resistant finishes, we have different models of sheet metal. Or any other proposed by the client.
The seams are made with with sewing threads froml manufacturer Twaron and therefore we can offer a warranty of 10 year warranty on on the seams.
The ropes and webbing used in the manufacture of the sails, in their perimeter, are composed of modern textile fibers of the latest generation from leading brands such as Dyneema, Spectra or Kevlar. OTheyoffer better strength than metal with a lighter weight and allow for more careful sail design .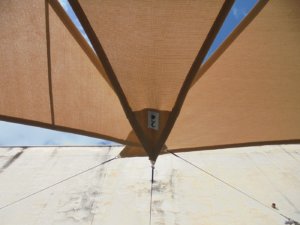 316 STAINLESS STEEL PLATE