VERY UNIQUE SHADE SAILS
CatVela Exclusiv equipaments són per a most mostrant materials en el mercat i per a utilitzar amb most innovative technology, perquè guarantee la seva qualitat. La nostra experiència en la field field és evident en el nostre work.
El fonamental difference of the Exclusive series with respect to the Basic lies in more elaborate construction and a wider range of materials. Exclusive sails allow to respond to more demanding conditions.
CatVela EXCLUSIV shade sails are an excel·lent solució per shading large areas on patis, decks, and gardens when:
If the spaces to be protected are large.

If the sails are going to be exposed to strong winds.

If they also have to protect from the rain.

If we want a more sophisticated finish.
We offer:
Custom technical solution for anchoring sails.

Manufacture of special parts in stainless steel if necessary.

Smart solutions for easy mounting and dismounting.

Use of latest generation nautical materials.

Choice of the best fabrics disponible en el mercat.
3D Rendering
We design and plan the Exclusiv Solar Sails in collaboration with our client. El projecte d'una sola eixida és un objectiu elaborat per a moltes solucions per a les característiques especials de la plaça i les a les seves tres dimensions esquetxes. És important per a respectar les individuals athethetic wishes dels nostres clients quan planning and designing the sail.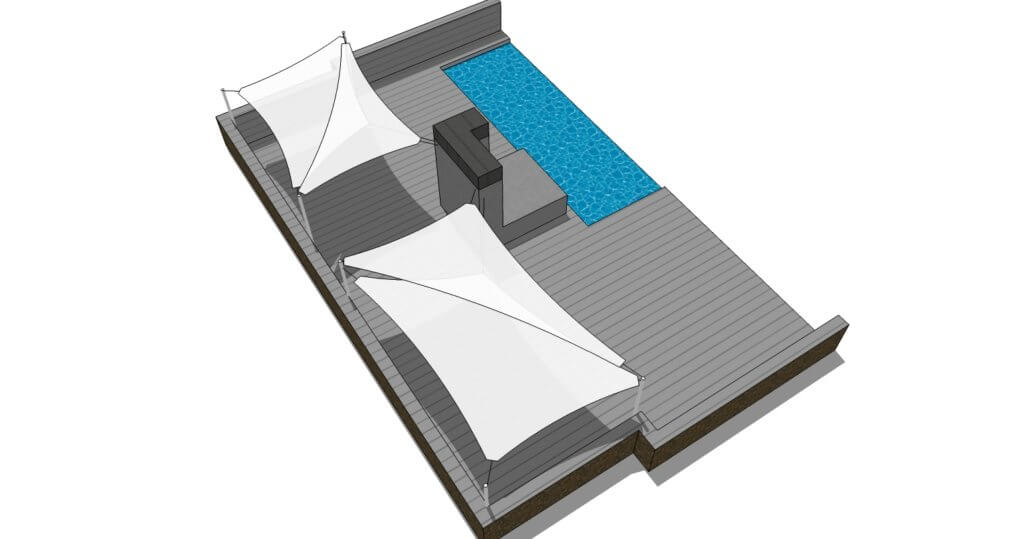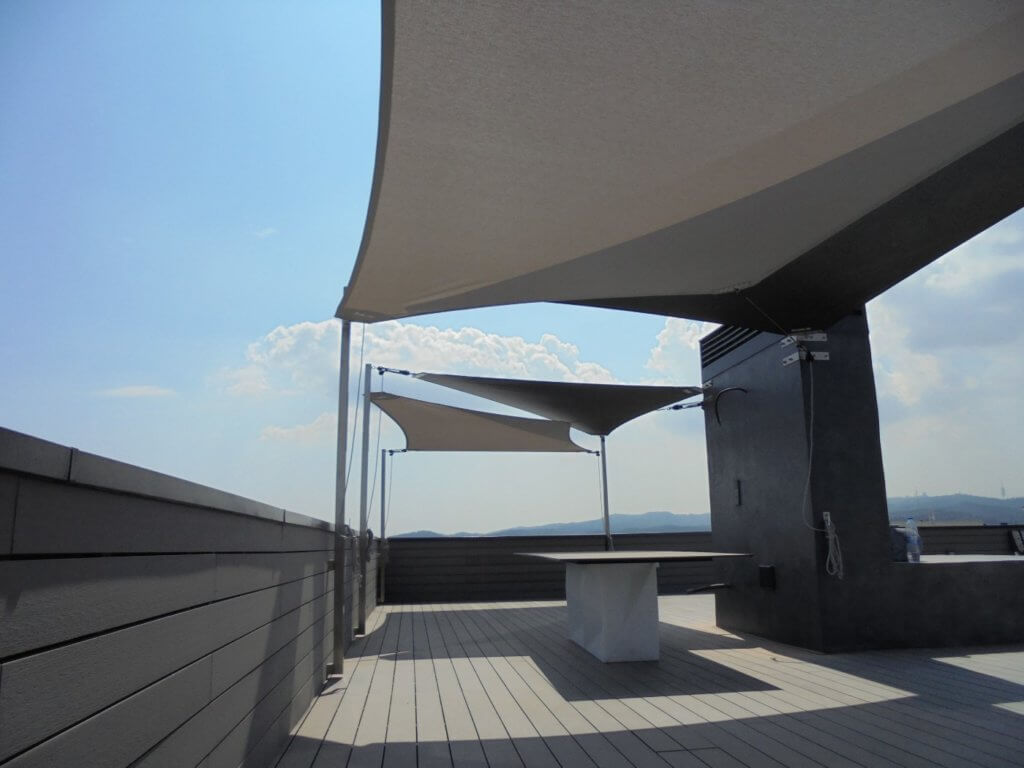 Key in installation is the anchors. Per a aquesta utilitza el best anchoring systems de Hilti and Würth on the market. We have our own stainless steel workshop to fully customize the installation and manufacture custom parts. El tensioning systems that we use have adequat resistance to meet the needs of shade sails.