Nautical technology applied to textile architecture
We make customized awnings and shade sails using nautical techniques and materials.
The installation of one of our sails will improve your terrace, garden, or busines. It will make it more beautiful and more comfortably habitable.
The nautical technology applied to your space.
We design your shade sails totally tailored to your shading needs and/or privacy. We ensure that they are perfectly integrated both in the field of action and in the surrounding environment.
The installation of one of our sails always improves the existing space, both aesthetically and in terms of habitability.
In addition, for the preparation and installation of our shade sails, we use materials and nautical techniques with which we can guarantee that their fitness and suitability for outdoor use is beyond doubt.
See some of our projects, and you'll see that you can trust CATVELA to improve your terrace, garden, or business.
We put all our effort and our experience so that the installation of each one of our shade sails supposes the "creation" of a new, nicer, and overall more comfortably habitable space.
Awnings Basic  // Awnings Exclusive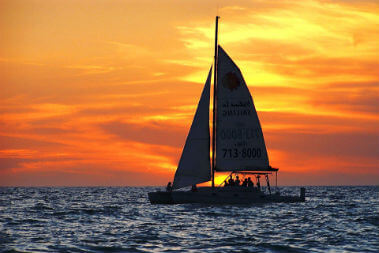 Parts designed to meet your needs.
We have our own stainless steel workshop where we make all the necessary parts for the correct operation of your installation.
From the first sketch we already have very clear what your needs will be and we manufacture them with the best materials on the market.