Nautical technology applied to your garden or your terrace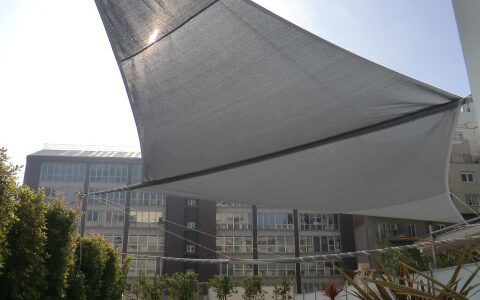 Any sailboat has roller shutters that are easier and safer to drive. In CATVELA we use this technology and we apply it to our Roller Solar Sails. They are long-lasting, easy to use and have a custom design.
CATVELA Manual Roller Solar Sails are suitable for large areas up to 85m2 and can be adapted and modified according to the time of day and the needs of the moment.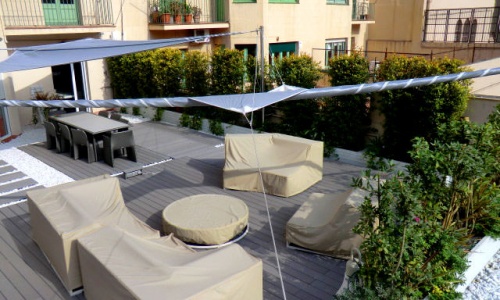 We use the best materials and elements of the most prestigious nautical brands, so we can guarantee the best quality.
They are very easy to handle and can be rolled or stretched quickly.
All our Solar Sails are designed on demand respecting the specific conditions of the place where they will be installed and have an intelligent security system to protect them from unexpected winds.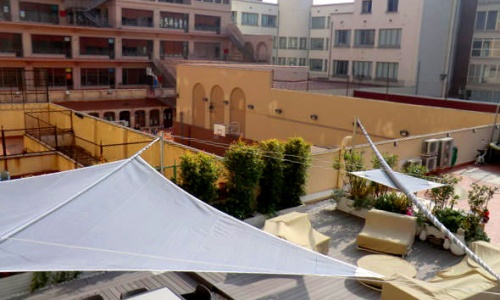 We design each Solar Sail adapting its appearance to the architecture of the building and the weather conditions of the site. It is also possible to equip the sail with a mechanism of metal tracks that facilitates the adjustment to the different positions of the sun during the day. With little maneuver the position of the sail can be modified, in this way it is possible to adjust the shade to the position of the sun, especially at dusk and on very sunny days.